Kallithea Springs is the perfect wedding venue ideal for creating
memorable experiences.
---
Kallithea Springs, is the ideal venue to book for your wedding and celebrate with your chosen loved ones. The tranquil atmosphere helps you create memories by giving you the time and space for what truly matters. The romantic setting with a cinematic backdrop is one of the most popular wedding venues in Rhodes. There are many wedding planners who organize wedding ceremonies at Kallithea, providing professional service with outstanding attention to detail for a memorable special day. For truly magical and unforgettable weddings there is no better place than Kallithea Springs.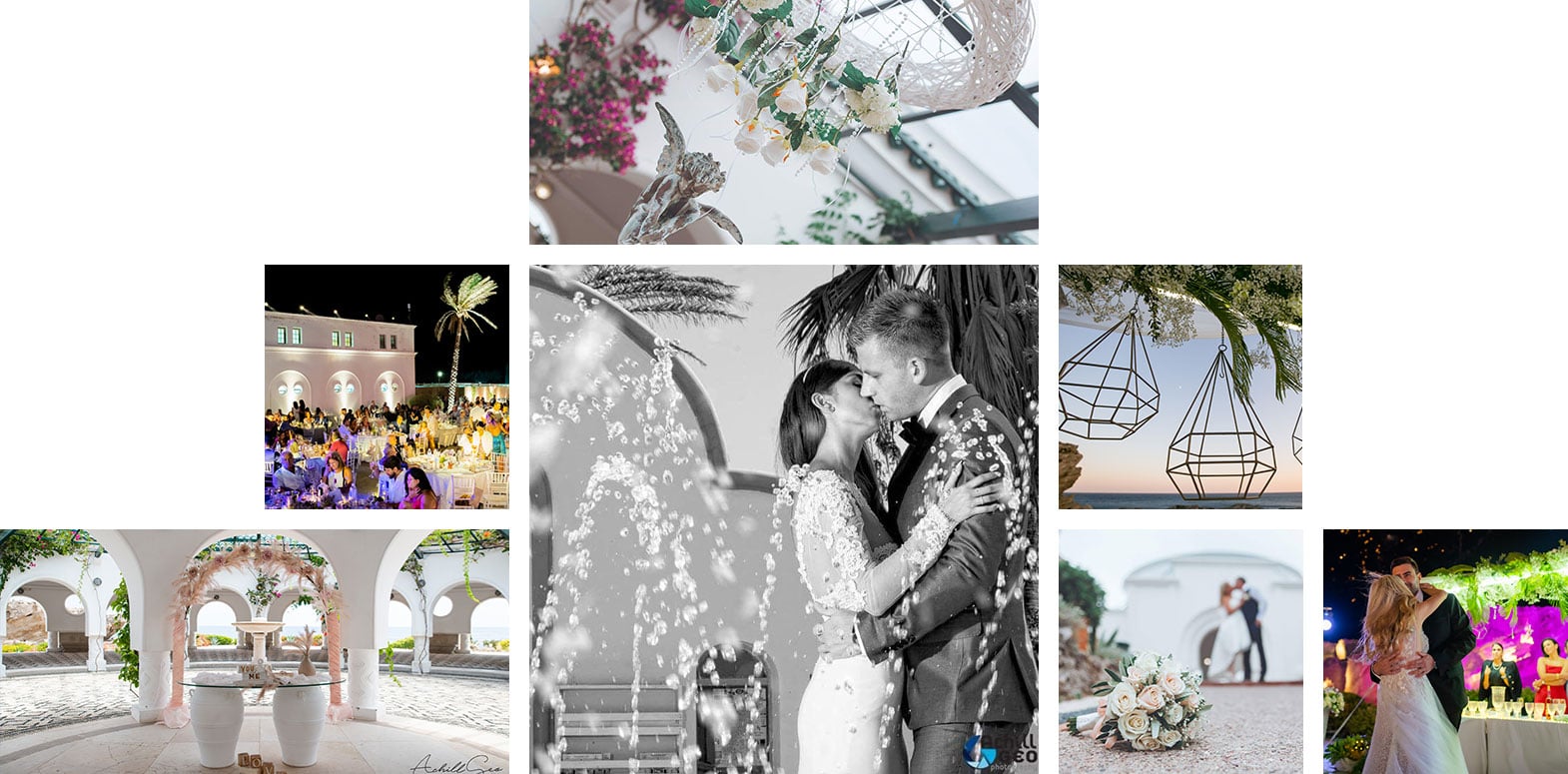 Why choose Kallithea Springs for your special day

Natural Sophistication
With amazing views for the background of your photos, this venue provides everything.

Breathtaking Aesthetics
Whitewashed columns at the entrance, beautifully landscaped gardens and a dome that awaits you inside along with its phenomenal sea views.

Bold History
Deeply rooted in history as a meeting place for all major religions and cultures.
Absolutely beautiful location, we went for a family wedding and I doubt there is a more romantic setting. Stunning scenery and backdrop for photographs. The staff are incredibly hospitable.

We attended a wedding here in May, the place is absolutely stunning.high on a hilltop, overlooking the south Aegean sea. The perfect venue for a wedding.

If you plan to marry at the location, then you won't be disappointed. I would say that it was the most perfect setting!
Please fill out the form below for further information about booking the venue
---